Important Announcement: Rescheduling Shameless Book Con
UPDATES
8/9/21
In light of the recent increase of COVID-19 infections around the US, and more specifically Florida, I want to provide an update regarding the planning of Shameless Book Con 2021. At this point, we are 13 weeks away from the event. Just a few weeks ago, we were cautiously hopeful and moving forward 100% with the planning; the planning team even stayed at and toured the event property in mid-July. But in a short amount of time, the rate of infection and deaths have multiplied to the point that I have to seriously look at what our options are for moving forward in planning.
The Delta variant is too unpredictable for me to make decisions regarding the event, so I am not making any changes at this time. I feel it's too soon but yet too far removed from the event weekend to make decisions that could turn out to be unnecessary in the near future. I am very closely and carefully monitoring the rate of infection as well as rate of vaccination in both Florida and the US.
We could be well on our way to planning Shameless in November with little interference from a waning pandemic if more eligible people get vaccinated. Without an increased vaccination rate, I'm at the point now where I have to consider all contingency plans regarding the event. Yes, every contingency plan is being considered.
We are still moving forward with as many plans as possible. As of today, nothing has changed regarding the full and complete event going on as planned.
Please understand I am in an unprecedented position and – along with my amazing planning team – doing the best I can to do what's best and safest for everyone. Thank you for your love, patience, and understanding! And PLEASE get vaccinated!
11/16/20
We've announced our official event dates for the 2021 event: November 12-14, 2021! The room block booking link is now open! Visit the Hotel Room Booking Info page for details.
10/14/20
After many months of deliberation and watching the viral spread of the COVID-19 pandemic, I've ultimately decided not to host a group event of any size at the Palace this year. When originally rescheduling this year's event, we had openly discussed the idea of hosting a small get-together at the hotel over the same weekend on a much smaller scale than our annual event. Even though the governor has lifted all restrictions for group gatherings in the state of Florida, the CDC is still recommending that people stay home in order to reduce the spread of the virus. Without widespread access to accurate and quick testing, there's no way for me to guarantee that everyone gathering at an event I'm hosting would be safe from getting sick with a potentially deadly virus. That is a risk I'm not willing to take.
I anticipate the Shameless Book Con 2021 event will go on as scheduled November 12-14, 2021. We are excited to resume our regular annual event! And though I am disappointed to have to make the decision that I cannot safely host an event this year, I am optimistic that we will have a safe Shameless event next year.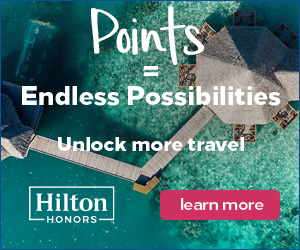 In previous messages and updates, I told you that your hotel reservations would not be canceled automatically. Unfortunately, that's no longer the case; all reservations were automatically canceled yesterday, October 13th. This was beyond my control. To verify your reservation status, you can check your reservation online or contact reservations directly. The good thing about the cancelations, however, is that hotel rates for the original #Shameless20 weekend are booking LOWER than what we were booking. So if you want to re-book your reservation at the Hilton Orlando Buena Vista Palace, you can do that now through regular hotel booking. 

~Angie
Over the past few weeks, we've heard from many of you regarding increasing uncertainty of future events. From questionable travel restrictions to personal safety concerns, we share your anxiety over knowing just what's going to happen with gatherings and social distancing in the near and far future. Shameless Book Con is something you look forward to doing every year; meeting authors you love, squeeing, partying, and hugging friends you've never met. It's a safe atmosphere where you can be YOU and meet your tribe! It's a time we all cherish deeply.
But can you imagine meeting your favorite author and not getting to hug them? Find a new friend and not be able to take a selfie? Or walk into a party with a six-foot perimeter around you while you tried to dance? It's because we want to give you the event you've come to know and love with the very best of ourselves, providing the safest environment possible, we've agonized for weeks over this extremely difficult decision. We want the best event possible under the most responsible conditions, and unfortunately, we can't do that for our 2020 event.
Due to the current global COVID-19 pandemic and continued uncertainty, it's with an extreme abundance of caution that we are announcing our Shameless Book Con 2020 event is being postponed to 2021. The amazing event we're planning will take place November 2021 at Hilton Orlando Buena Vista Palace. It's a brand new location for us, an incredible Disney Springs resort hotel. Our FIFTH Shameless Book Con will be our very best!
We have been working closely with the hotel to determine the best course of action for creating the best Shameless Book Con event. They have been so understanding, and we couldn't be more thankful. The Palace wants you to know they are opening up soon and and will welcome anyone who still wishes to have a weekend getaway with your family! Check out more details below.
In order for all of our awesome attendees to be able to roll your plans over, every event ticket purchased will be valid for the #Shameless21 event! All originally scheduled events will go on as planned during the November 2021 weekend.
Of course, we don't want you to miss out on a Shameless event during the first weekend of November this year, so we are working on a virtual event to take place during the weekend originally scheduled for #Shameless20. All information will be available in upcoming months, so stay tuned!
It's been a very stressful few months for everyone. Uncertainty is itself a stressor, so we hope our decision to postpone can help take some of that off your shoulders. Take care of yourself and your family so we can see you in 2021.
Thank you SO SO much for your understanding and support while we continue to work together to make Shameless an event we're proud to host for you!
Stay safe, stay healthy, and be shameless!
~Angie, Adrian, Angela, Christine & all of the Shameless Fairies
#Shameless21 will be held November 12-14, 2021
DETAILS
Event Tickets
Tickets purchased are non-refundable, and because of that, we are closing our ticket sales for the event until February 2021 to give anyone who needs to sell a ticket the chance to do so. Please use the buy/sell post in Attendees Group on Facebook if you would like to purchase or sell tickets for the #Shameless21 event.
Attending Authors
All authors who have confirmed their appearance at the 2020 event have been invited to attend #Shameless21. We will keep the list of signing authors updated as we receive their confirmations. 
Authors – Please check your email for more information.
Hotel Reservations
The Buena Vista Palace is honoring ALL hotel rooms booked at our discounted rate and with our perks for 2020! You may also continue booking in our room block up until the original 2020 event date.
The #Shameless21 hotel room block is now open.
If you need to cancel your reservation, please contact the hotel directly: 407-827-2727. Reservations will not be canceled automatically. They ask that you provide them up to two weeks to process your cancelation and refund your deposit. You have until three weeks prior to your original reservation start date to get a full refund.
Pandemic Disclaimer
ALL IN-PERSON EVENTS planned from this point forward are wholly dependent on the safety and health of the event organizers and attendees. Social distancing practices, cancelations, and/or postponements may be implemented as needed.